Welcome to Mooncoin Parish

Mass Times for our Churches
Mooncoin Church
Carrigeen Church
Kilnaspic Church

Wednesday to

Friday: 9.30 am

-

Mooncoin




Saturday:

7.00pm


Sunday:

11.00am

Sunday: 9.30 am

(1st, 3rd & 5th Sundays of the month)



Sunday: 9.30 am

(2nd & 4th Sundays of the month)


Latest Parish News
LOUGH DERG 2023
CLICK HERE FOR INFORMATION
Lough Derg 2023

CONFIRMATION 2023
SATURDAY 25th March
CONFIRMATION
Our congratulations and blessings to the 51 boys and girls who received the Sacrament of Confirmation in St. Kevin's Church, Carrigeen and in the Church of the Assumption, Mooncoin on Saturday 25th March. Our gratitude to their parents, sponsors, grandparents and their families for supporting them on their Christian journey. Thanks to Carrigeen NS and Scoil Mhuire for their continued commitment to the Catholic ethos, enabling our young people to learn and live the vision of the Gospel of Jesus. Thanks to Mr. Morris and Mr. Duggan, our 6th class teachers; to Ms Egan and Ms Murphy, our principals; the staff, secretaries, Parents' Councils and boards of Management. Thanks to the cleaners and CE scheme for getting the Churches ready for this special day. Thanks to the Sacristans and the Parish Pastoral Council for their sterling work in preparing and decorating the Churches for the confirmation ceremonies. Thanks for the artwork and the beautiful flower arrangements. Thanks to Mooncoin Folk choir and Ms Ruth Forristal /School choir for the beautiful sacred music. And thanks to Mooncoin Drug Awareness Group for their invaluable help and support. The Sacrament of Confirmation helps a person remain faithful to his or her baptismal commitment to witness to Christ and to serve others.
The following are the candidates that received the Sacrament of Confirmation
CONFIRMATION 2023
Conor Bradley. Sean Carroll. Cathal Delaney Morohan. Aidan Drennan.
Charlie Fielding. Conor Flynn. Aaron Holden. Samuel Langford.
Sean McDonnell. Bradley Nolan. Fionn O'Hanlon. Sam Ponce De Leon.
Robbie Sutton. Isabel Bailey. Rachel Coady. Holly Cowman. Aoibhe Cronin.
Siofra Crosse.
Saoirse Dunphy. Bella Fitzgerald. Sarah Long.
Amy Lynch. Ciara Lynch. Saoirse Mackey.
Anna McDonnell. Siobhan McDonnell. Sophie Phelan. Aoibhe Power. Anna Reddy.
Aoife Shannon Maurus. Anna Winters. Jimmy Browner.
Shane Byrne. Dylan Delahunty. Hannah Dobbyn
Lily Hope Dungan. Liam Óg Dunne.
Padraig Fanning. JJ Haley. James Hayes.
Charlie Hearne. Mia Howley. Antonina Kuskiewicz. Donagh McCarthy.
Sophie McGrath. Fintan Molloy. Joseph Ryan
Jack Stuart. Bríona Vereker. Alexi Walsh.
Fionn Walsh.
Cyril, a fourth-century bishop of Jerusalem and a doctor of the church, was instrumental in forming the church's doctrinal understanding of the Holy Spirit. He wrote, "The Spirit comes gently and makes himself known by his fragrance. He is not felt as a burden for God is light . . . The Spirit comes with the tenderness of a true friend to save, to heal, to teach, to counsel, to strengthen and to console."
Why is Confirmation important? What effect does it have on me?

Confirmation deepens our baptismal life that calls us to be missionary witnesses of Jesus Christ in our families, neighbourhoods, society, and the world. Through Confirmation, our personal relationship with Christ is strengthened. We receive the message of faith in a deeper and more intensive manner with great emphasis given to the person of Jesus Christ, who asked the Father to give the Holy Spirit to the Church for building up the community in loving service.

The Holy Spirit bestows seven gifts—wisdom, understanding, knowledge, fortitude, counsel, piety, and fear of the Lord—to assist us in our mission and witness. The impact of these gifts accompanies us in the various stages of our spiritual development.

As the confirmed, we walk with the seven gifts of the Holy Spirit. Wisdom enables us to see the world from God's viewpoint, which can help us come to grasp the purpose and plan of God. It grants us the long-range view of history, examining the present in the light of the past and the mystery of the future. It saves us from the illusion that the spirit of the times is our only guide. The Spirit's gift of knowledge directs us to a contemplation, or thoughtful reflection, of the mystery of God—Father, Son, and Holy Spirit—as well as of the mysteries of the Catholic faith. We are drawn to meditative prayer, where we allow God to lead us while we rest patiently in the divine presence.

The gift of understanding stimulates us to work on knowing ourselves as part of our growth in knowing God. It is what St. Augustine meant when he prayed, "That I may know You, may I know myself." When the Spirit pours fortitude or courage into our hearts, we can trust that we will be prepared to stand up for Christ and the Gospel when challenged. As the gift of counsel or right judgment grows in us, we can sense the quiet teaching that the Spirit gives us about our moral lives and the training of our consciences.

The gift of piety or reverence is an act of respect for the Father who created us, for Jesus who saved us, and for the Spirit who is sanctifying us. We learn reverence for God and people from our parents and others who train us in virtue. The Spirit fills us with this gift at liturgy, which is a masterful school of reverence, as well as through popular devotions and piety.

Finally, the gift of fear of the Lord or wonder and awe in God's presence can infuse honesty into our relationship with God, a frankness that places us in awe before the majesty of God. Yet the gift also imparts an attitude of grateful wonder that God loves us and that we can share in his life.

When we are responsive to the grace of Confirmation and the seven gifts of the Holy Spirit, we begin to bear the fruits of the Spirit. The tradition of the Church names twelve fruits of the Holy Spirit: love, joy, peace, patience, kindness, goodness, generosity, gentleness, faithfulness, modesty, self-control, and chastity (cf. CCC, no. 1832; Gal 5:22).

LENT 2023
PRAYER CHANGES EVERYTHING
HOLY WEEK PASTORAL AREA 2023
MOONCOIN 2023
· Programme for Easter Ceremonies :
Tuesday 4th April Mass @ 7 pm with the Sacrament of Reconciliation
Wednesday 5th April Mass @ 9:30 am in Mooncoin Church.
Thursday 6th April Holy Thursday Ceremony @ 7:30 pm in Mooncoin Church.
Good Friday 7th April Celebration of the Passion of the Lord @ 3 pm Mooncoin Church.
Good Friday 7th April Stations of the Cross @ 7:30 pm in Kilnaspic Church.
For the veneration (kissing) of the Cross we are asking families to bring their own cross/crucifix….even the cross on Rosary beads will do and they will be blessed at the Good Friday service.
Holy Saturday 8th April Easter Vigil Ceremony @7:30pm in Mooncoin Church.
Sunday 9th April Easter Sunday Mass @9:30am Kilnaspic Church.
Sunday 9th April Easter Sunday Mass @11am Mooncoin Church.
MOONCOIN PARISH. Webcam https://churchservices.tv/mooncoinparishradio and FM Radio on 108 MHz.





WISHING YOU ALL THE BLESSINGS OF THE RISEN LORD.






First Holy Communion Mooncoin 2023
FIRST HOLY COMMUNION 2023

SATURDAY 13th MAY
THE CHURCH OF THE ASSUMPTION MOONCOIN
11 a.m.
First Holy Communion Carrigeen 2023
FIRST HOLY COMMUNION 2023
SATURDAY 29th APRIL
ST. KEVIN'S CHURCH at 11 a.m.
Eucharistic Adoration
EXPOSITION OF THE BLESSED SACRAMENT
Eucharistic adoration on Thursdays
EXPOSITION will be in the Church of the Assumption Mooncoin following Mass and will conclude at 12 noon
Parish Financial Statement 2022








PAROCHIAL HOUSE FOR SALE
3 Bed Detached House In the Region of €250,000. Viewing Strictly by appointment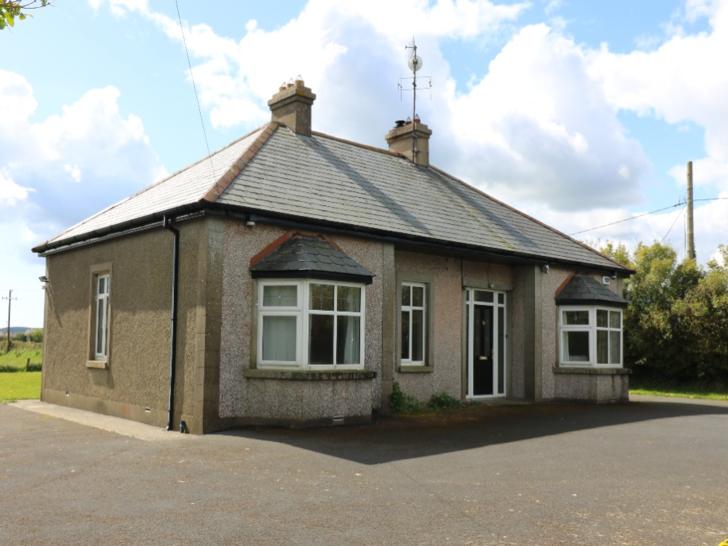 • Ukraine… We pray that peace may be restored to their country. Bishop Nulty, Apostolic Administrator, in a recent letter requested that if our parish or any parishioners have vacant property or rooms that could help the Ukrainian refugees we should register our intent with the Irish Red Cross " registryofpledges.redcross.ie ". Martin Crotty, Diocesan Solicitor, will prepare a simple "license to occupy" document. As you are aware the Parochial House at Filbuckstown is up for sale and we had a sale agreed upon only to discover a legal issue surrounding the title of the property. This matter is rectifiable, only it is taking forever to get progress. I sought an update from the Diocesan Solicitor regarding this matter and he wrote in reply: " The sale is not "imminent" I am afraid and is still a long way off for later this year so you are free to offer it to the Red Cross at present." I have already consulted the Finance Committee and Parish Pastoral Council on this matter and now I wish to consult with you, the faith community, that we should register this property with the Irish Red Cross until the title of the property is rectified. You may speak to me on this matter at any time. 086 2401278
First Fridays
Visitation of The Sick
First Friday: Visitation of the Sick will take place on the first Wednesday, Thursday, and Friday of the month. The Parish Office will contact you prior to a visit.
Please contact the Parish Office if you will not be at home on the first Wednesday, Thursday, and Friday of the month. Should anyone who is recently sick or housebound and would like a visit, or to receive Holy Communion, you are welcome to contact Fr. Tobin on 086 2401278
Hospital Visits
Please contact the Parish Office and let Fr. Tobin know if you or your loved ones or neighbours are ill at home or hospital and would like a visit (taking into account any restrictions on visits that may occur from time to time). Thank You.
SYNODAL PATHWAY
POPE FRANCIS PRAYS
Parish Office Opening Hours
IMPORTANT NOTICE TO ALL PARISHIONERS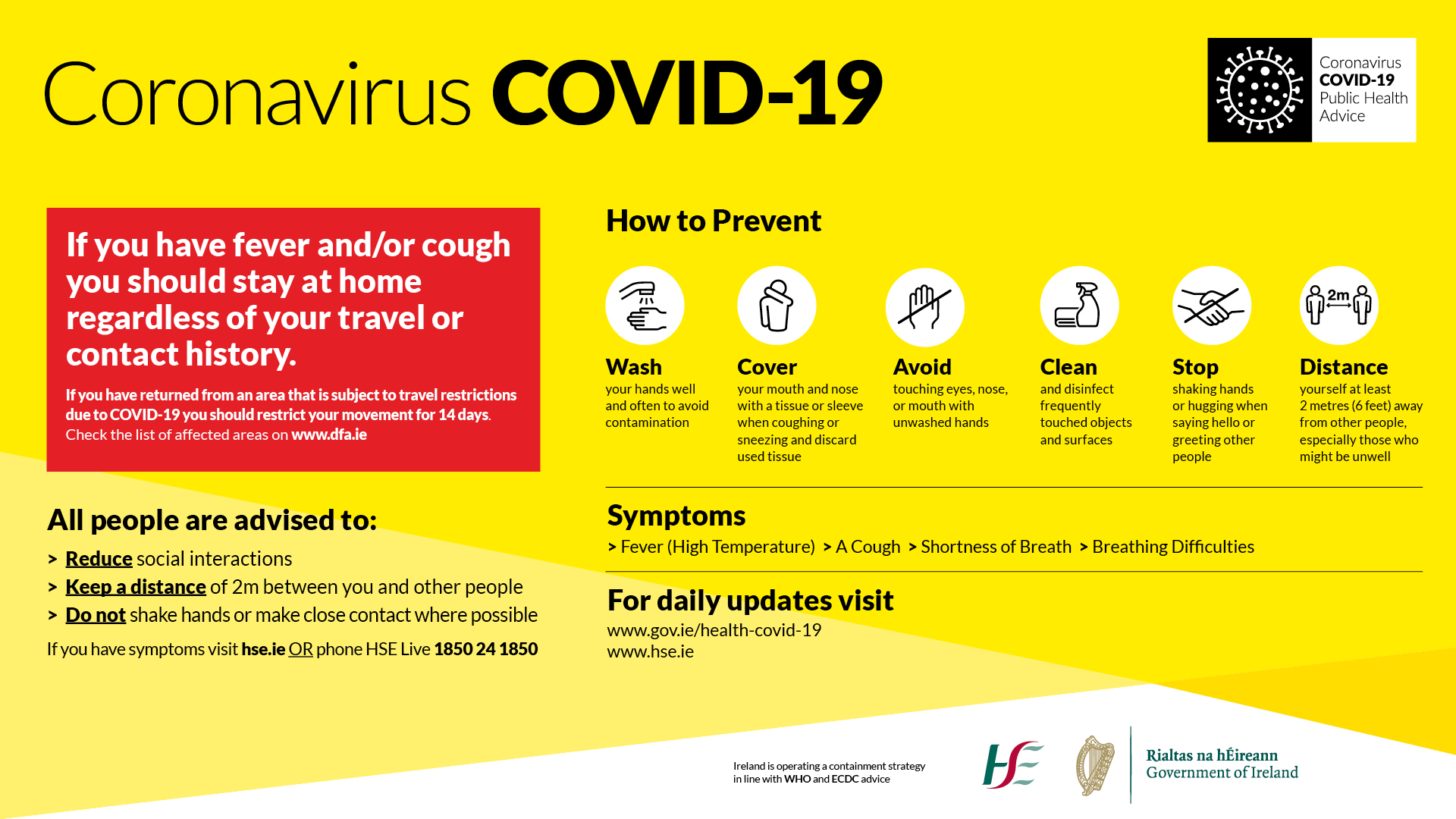 MOONCOIN PARISH OFFICE
Monday - Wednesday - Friday
9.45am – 12.45pm
Office: 051 895123 Secretary: 086 086 9557
Fr. Martin: 086 240 1278
Email: mooncoin@ossory.ie
Website: www.mooncoinparish.ie
Live Streaming: www.churchservices.tv/mooncoinparish
Radio Frequency: MHz 108
The Parish Office opening hours are as follows: -
Monday: 9.45 am - 12.45 pm.
Wednesday: 9.45 am - 12.45 pm.
Friday: 9.45 am - 12.45 pm.
New Pastoral Area Information Booklet
THE NEW PASTORAL AREA INFORMATION BOOKLET for Mooncoin, Kilmacow & Templeorum
is available in all Churches